Trammell Crow Company Closes on Land for Fulton Labs Development
06/11/2020
Construction Groundbreaking for Innovative Life Science Facility Expected in July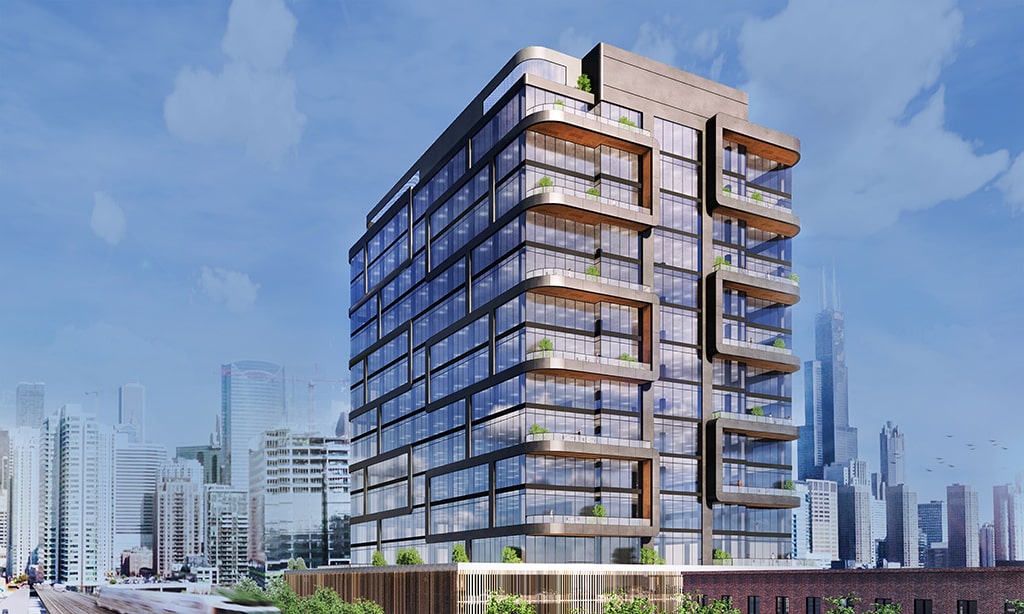 CHICAGO — June 11, 2020 — Trammell Crow Company (TCC), one of the largest commercial real estate developers in the United States, today announced it has closed on the land that will be used to build Fulton Labs, a 423,454-square-foot facility that is being developed to help solve chronic lab space shortage throughout the Chicago region.
The 1.3-acre plot of land that TCC purchased is located at 400 N. Aberdeen St. in the heart of Chicago's vibrant Fulton Market neighborhood. The company has mobilized onsite and expects to break ground on the innovative life science facility in July.
"We are excited to take this next step and move forward in creating a new center designed for innovation and collaboration among life science companies," said Johnny Carlson, principal of TCC's Midwest Business Unit.
The Fulton Labs facility will span 16 floors, with 12 floors of wet or dry lab space, dependent on the tenant's needs. The building is designed to offer researchers flexibility, scalability and innovation, with features such as a column-free and long-span layouts. Further, all lab spaces are designed to meet VC-A vibration criteria, an important step for enabling reproducible results. The full specs are available here.
"With Fulton Labs' advanced R&D infrastructure, flexible lab spaces, and full floor launchpad for early stage companies, we are confident that this facility will help to promote growth in the Midwest's life science industry," Grady Hamilton, managing director of TCC's Midwest Business Unit.
CBRE is marketing the project for lease. For Fulton Labs leasing information, contact Sara Spicklemire at sara.spicklemire@cbre.com.
About Trammell Crow Company
Trammell Crow Company (TCC), founded in 1948, is one of the nation's leading developers and investors in commercial real estate. The Company has developed or acquired 2,700 buildings valued at nearly $65 billion and over 590 million square feet. As of March 31, 2020, TCC had $13.9 billion of projects in process and $5.8 billion in its pipeline. It employs more than 550 professionals in the United States and the United Kingdom.
Trammell Crow Company's teams are dedicated to building value for its clients with professionals in 18 major cities throughout the United States and London. The company serves users of and investors in office, industrial, retail, healthcare, multi-family residential, through its operating subsidiary High Street Residential, and mixed-use projects. For those who occupy real estate, TCC can execute the development or acquisition of facilities tailored to meet the needs of its clients. For investor clients, the company specializes in joint venture speculative development, acquisition/re-development ventures, build-to-suit development and providing incentive-based fee development services.
TCC is an independently operated subsidiary of CBRE Group, Inc. (NYSE:CBRE), a Fortune 500 and S&P 500 company headquartered in Los Angeles, and the world's largest commercial real estate services and investment firm (in terms of 2019 revenue). For more information visit www.TrammellCrow.com.
Media Contacts
Elise Maguire
Trammell Crow Company
(908) 216-6785
emaguire@trammellcrow.com
Bill Rader
CG Life
(312) 318-7054
brader@cglife.com